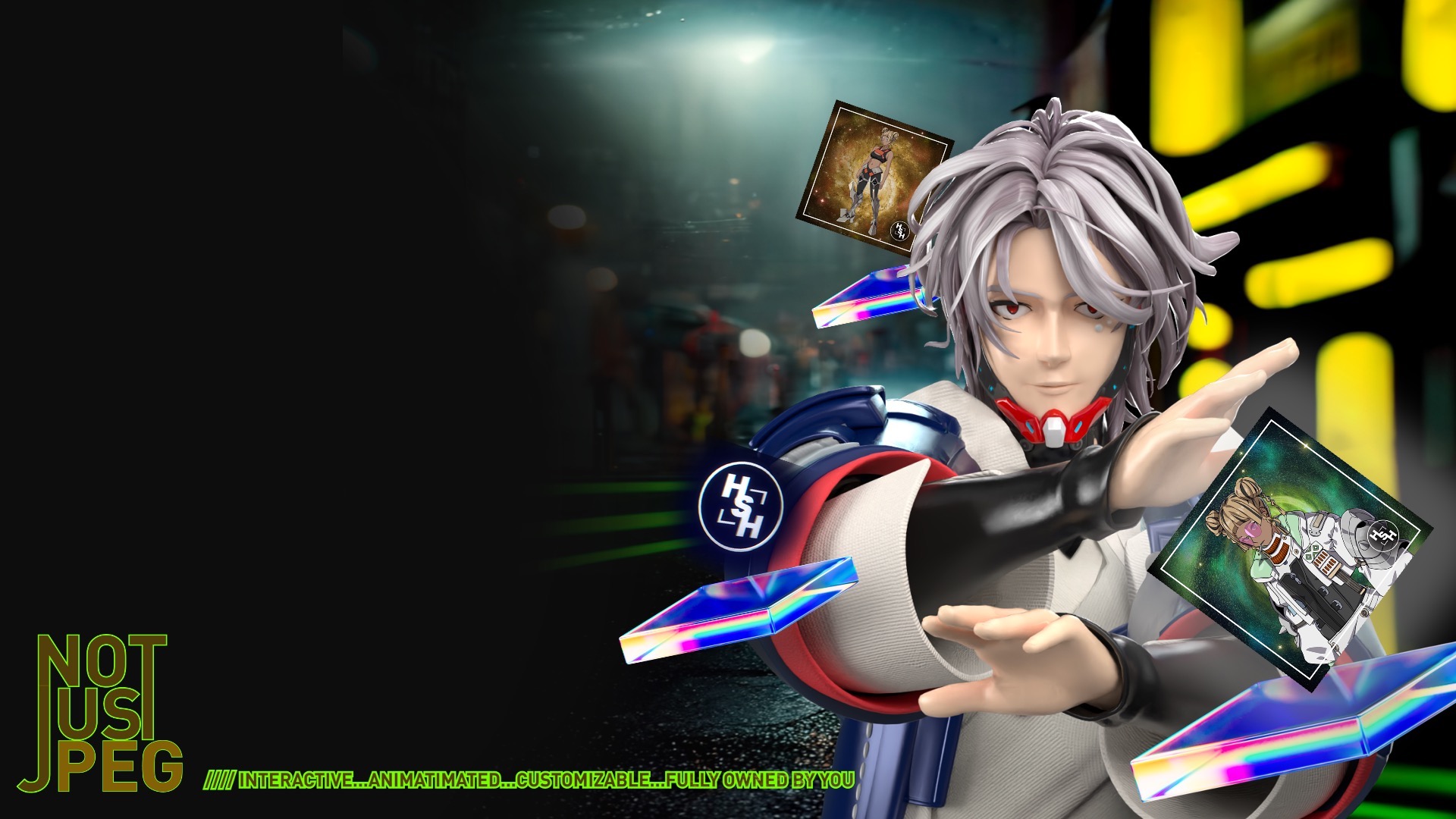 Start time
Mon Aug 15 2022
This is HyperSenseHuman's Main collection. HSH is the first interactive anime NFT project on Ethereum. 8888 total pieces in this genesis collection. Come find all your SENSES in the Hypersverse by joining our Discord. Lootex CMT Badge holder 0.1 ETH / normal user 0.2 ETH.
Previews
Opening the blind box may get the items previewed below.
Pre mint start time : 8/15, 14:00 (UTC+8)
Pre mint end time : 8/16, 14:00 (UTC+8)
Pubic mint start time : 8/16, 14:00 (UTC+8)
Public mint end time : 8/22, 12:00 (UTC+8)
Airdrop : 8/22, 14:00 (UTC+8)
Unbox : 8/22, 22:00 (UTC+8)
More projects
A P2E Metaverse built on Proof of Work economics. Zeeverse is now selling Eggs on Lootex! 🐣 Zeeverse is a game combining breeding system, buy eggs, envolve your ZEE, join PVP and PVE mode, fight with other players, or making friends with them! You can also own your lands, mine resources and create player-owned assets on Zeeverse. Sounds fun right? ⏰ The Sale will start on 9/15, click the button below to see more info!
The Xtreme Saga Fan Club NFT is a derivative crypto asset collection from Xtreme Saga animation. We'd like to make sure that fans can get be the first to own a unique, piece of the Meraverse which doubles down as a special XPG (Xtreme Performance Gear) gaming hardware membership card. XPG is a sensitive about the gaming community, and we want to prove NFTs can be done in a more proper way by give back the equivalent of the full value. The benefit of The Xtreme Saga Fan Club NFT will include the chance to get the rebate of the total value of 9ETH to one lucky owner. A chance to own limited edition of XPG Summoner Gaming keyboards made with 24K Gold, limited merchandise of Xtreme Saga, and more to few lucky owners. There will be 999 unique cards delivered in blindboxes.
Nice to meet you in NYC! This is a postcard from Lootex, you're now a certified New Yorker in Lootex's community.